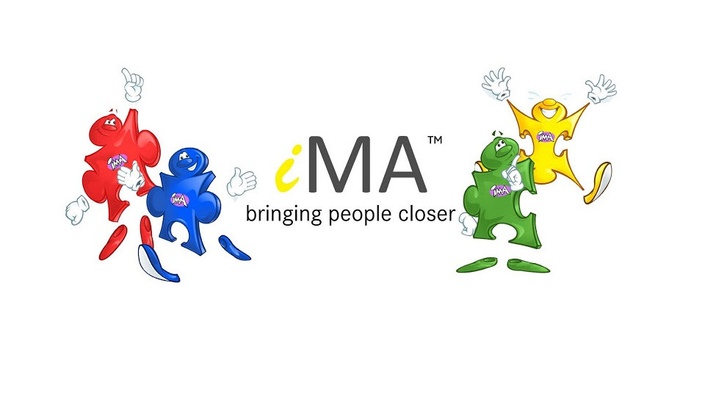 Bringing People Closer with iMA
iMA is an Exciting New Universal Language, Designed to Maximize Connectivity to Connect, Communicate & Collaborate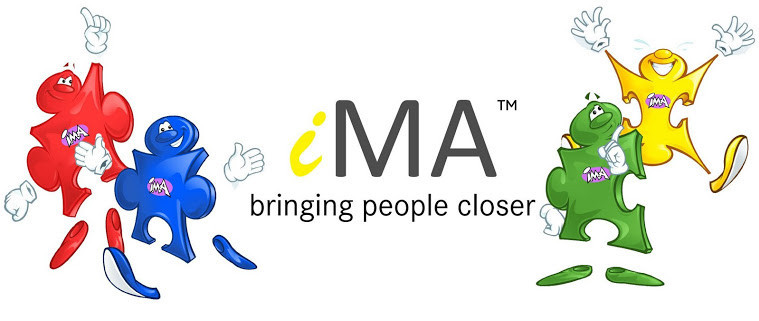 Connectivity is a fundamental life skill and yet, up until now little or no training has been available to us. iMA is an exciting new universal language, designed to maximize connectivity i.e. mutual liking, trust,understanding and respect.
Every one in the world speaks one of four iMA dialects, putting her/him on the same wavelength as 25% of the world's population. The majority of people, many of whom are important to your happiness and success, are on a different wavelength than you.
What Colour Are You?
To discover your iMA style and share with your family and colleagues, take the iMA Questionnaire
This short questionnaire will take only a couple of minutes to complete. You will be given valuable insight about yourself and introduced to the new universal language called iMA that is designed to increase your success by maximising your Connectivity.
The universal language of iMA is a simple way of observing and understanding the differences in people, then connecting with them on their wavelength. When this happens communication, trust, understanding, co-operation and sales go up, and stress and tension go down.

In 2014 I trained with James Knight, the Founder of iMA to become an Accredited Practitioner.

iMA Practitioners are trained to:
Teach people how to communicate more effectively using iMA
Competently present iMA to clients; 1 to 1 and in groups
Use iMA tools to get and keep customers

iMA High Blue! "What Colour Are You?"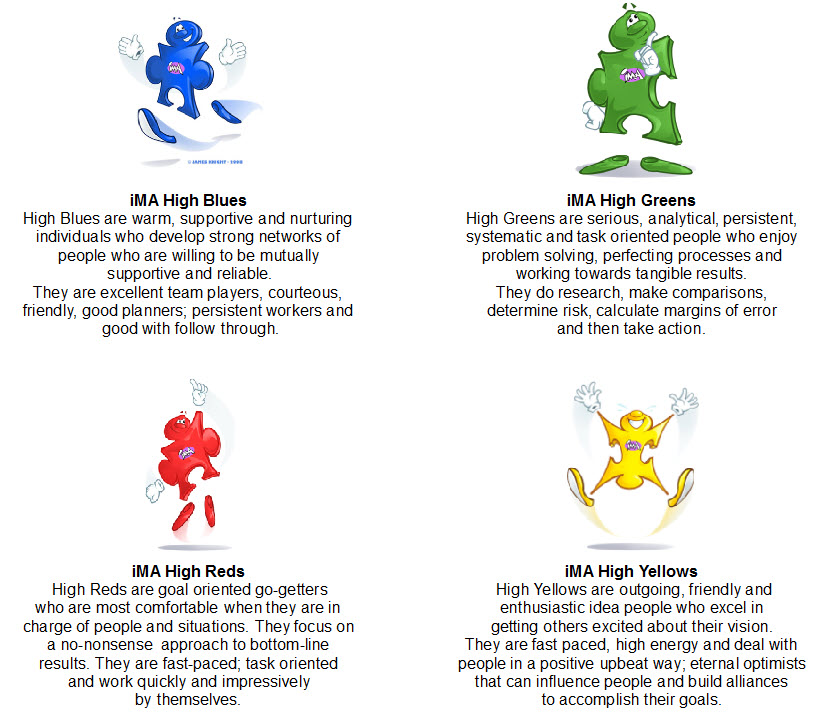 Your Instructor
Linda Oliver is a Pioneering Consciousness Coach, an iMA Practitioner & Coach, Certified Attractor Field Practitioner and Reiki Master. Lin is passionately committed to personal and planetary transformation; when we change, we change the world. Lin is the founder of the Luminous Living Academy, founder of LiNNXX Solutions and Author of The Universe is a Dream Machine .
"More than twenty years ago I began a personal quest to find an answer to this question "If love IS the answer, why is there so much suffering?" The answer I discovered is YES! Love is the answer but not in the way "I thought" I understood love back then. My life is dedicated to helping people to eliminate their own suffering and to have the opportunity to Bring their Dreams to Life." Linda Oliver

Course Curriculum
What is iMA?
Available in days
days after you enroll
Frequently Asked Questions
When does the course start and finish?
This course may be customized for you and your organization, please Contact Us to discuss the best approach for your team. www.linnxx.com/contact